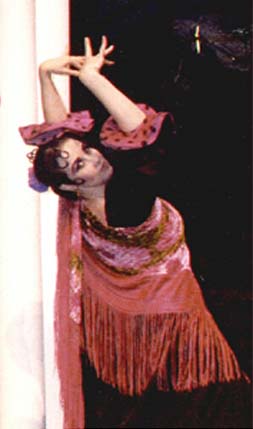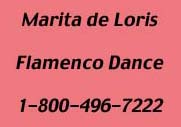 Marita de Loris has studied in
Spain with Ana Maria Lopez
in Jerez and received a
scholarship to study at the
school of Matilde Coral in Sevilla.
She has appeared with the
Ramon de los Reyes Spanish
Dance Theatre in Boston, Confuego and
Fuego Flamenco in Rhode Island.
She has appeared as a guest
artist, and continues to study with,
Yaelisa and Caminos Flamencos in San Francisco.